The maritime boundary between the U.S. and Mexico was established in 1978 and extends to the 200-nautical-mile limit of the nation's exclusive economic zone.[1] However, two enclosed areas that extend beyond the 200-nautical-mile jurisdiction of each country were excluded: the Western Gap and the Eastern Gap.[2]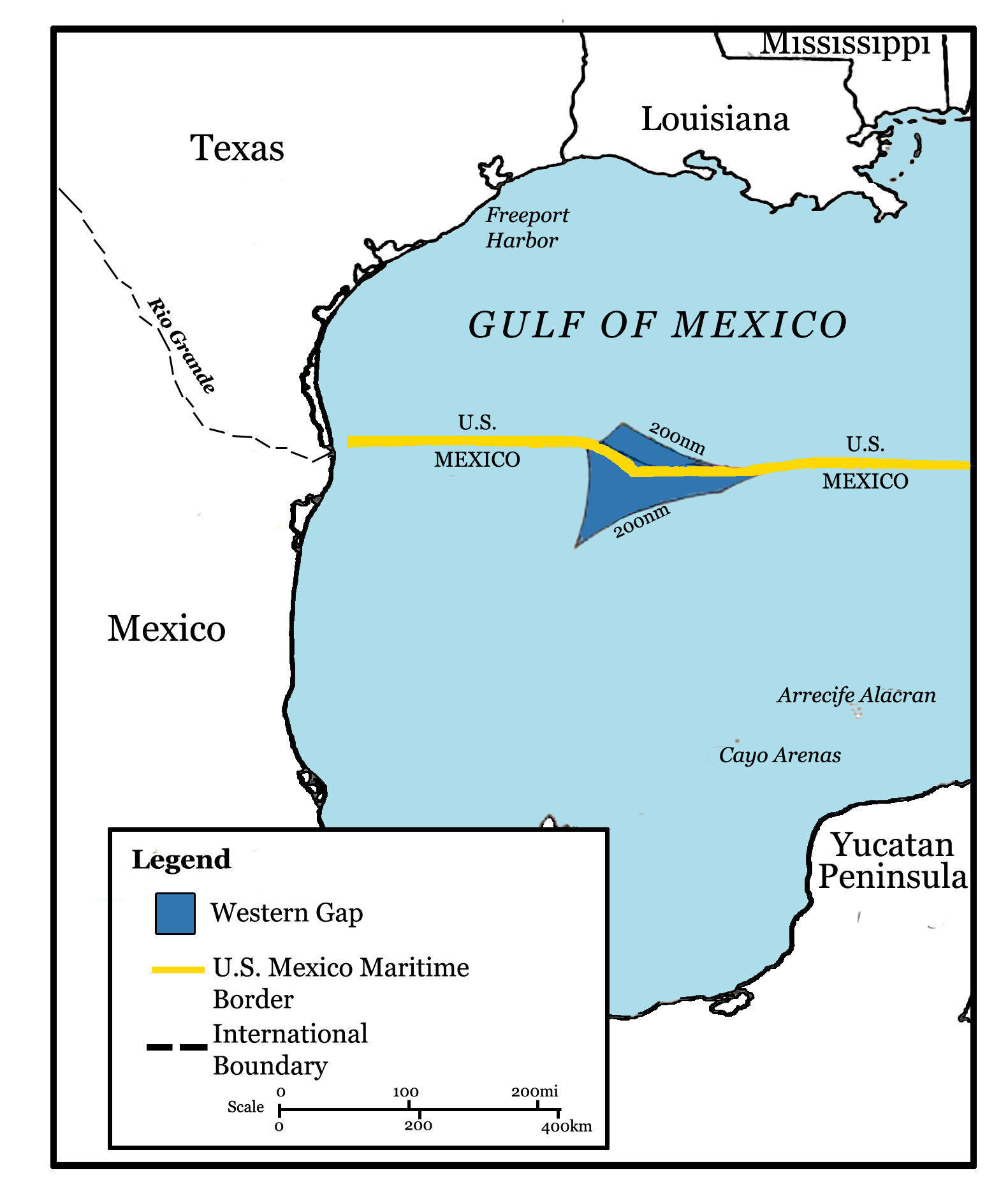 The U.S.-Mexico Maritime Boundary Treaty, which was signed in 2000, divided the area of the Western Gap between the two countries and established a moratorium on hydrocarbon development within 1.4-nautical-miles on either side of the boundary.[3] In addition to the official moratorium within the Western Gap area, oil and gas exploration and development also have stalled along other areas of the U.S.-Mexico maritime border, due to legal uncertainty about how transboundary reservoirs will be treated.[4]
The U.S. and Mexico reached an agreement in February of 2012, establishing a legal framework to guide commercial energy development in the Western Gap area and along the U.S.-Mexico maritime boundary. Specifically, the agreement governs exploration, development, and revenue sharing from oil and natural gas reservoirs that span the maritime border between the countries. H.R. 1613 is needed to provide the Secretary with the legislative authority to implement the agreement. Approximately 20% of the available acreage in the U.S. portion of the Western Gap area is under lease and awaiting certainty to move forward, and these areas are expected to contain significant hydrocarbon resources. In fact, the areas that would be opened to development under the February 2012 Agreement are estimated to contain as many as 172 million barrels of oil and 304 billion cubic feet of natural gas.[5]
---